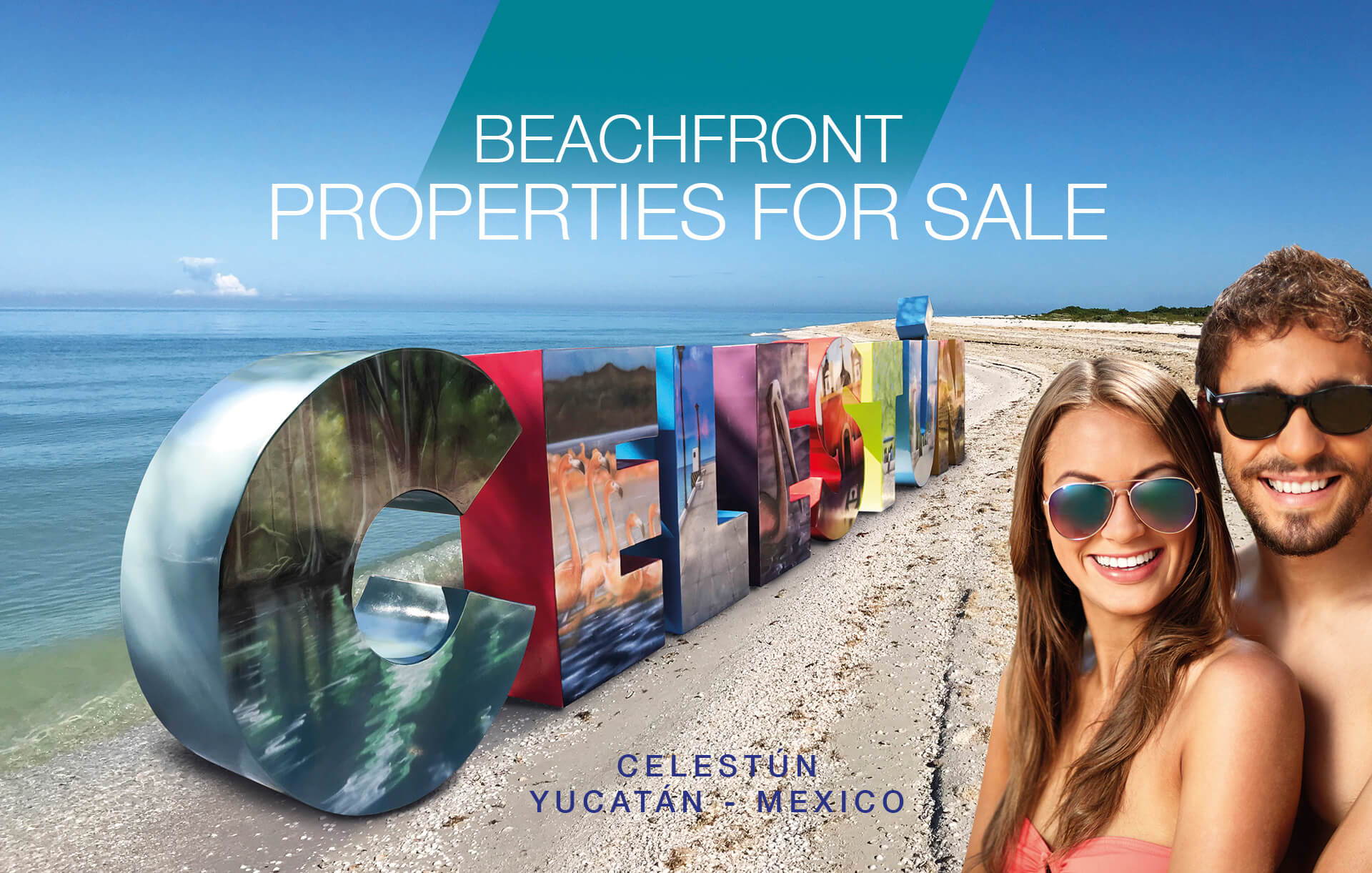 CELESTUN BEACHFRONT PROPERTIES FOR SALE
5 beachfront lots next to each other in Santa Martha Beach in Celestun, Yucatan, Mexico
Each lot has 42.65 ft (13 meters) of beach frontage.
Each lot with an area of 27,329.56 sq.ft. (2,539 m2)
SALE Price per lot is $ 1,495,000 MXN (Mexican Pesos) (est. $79,000 USD)
These lots are private property.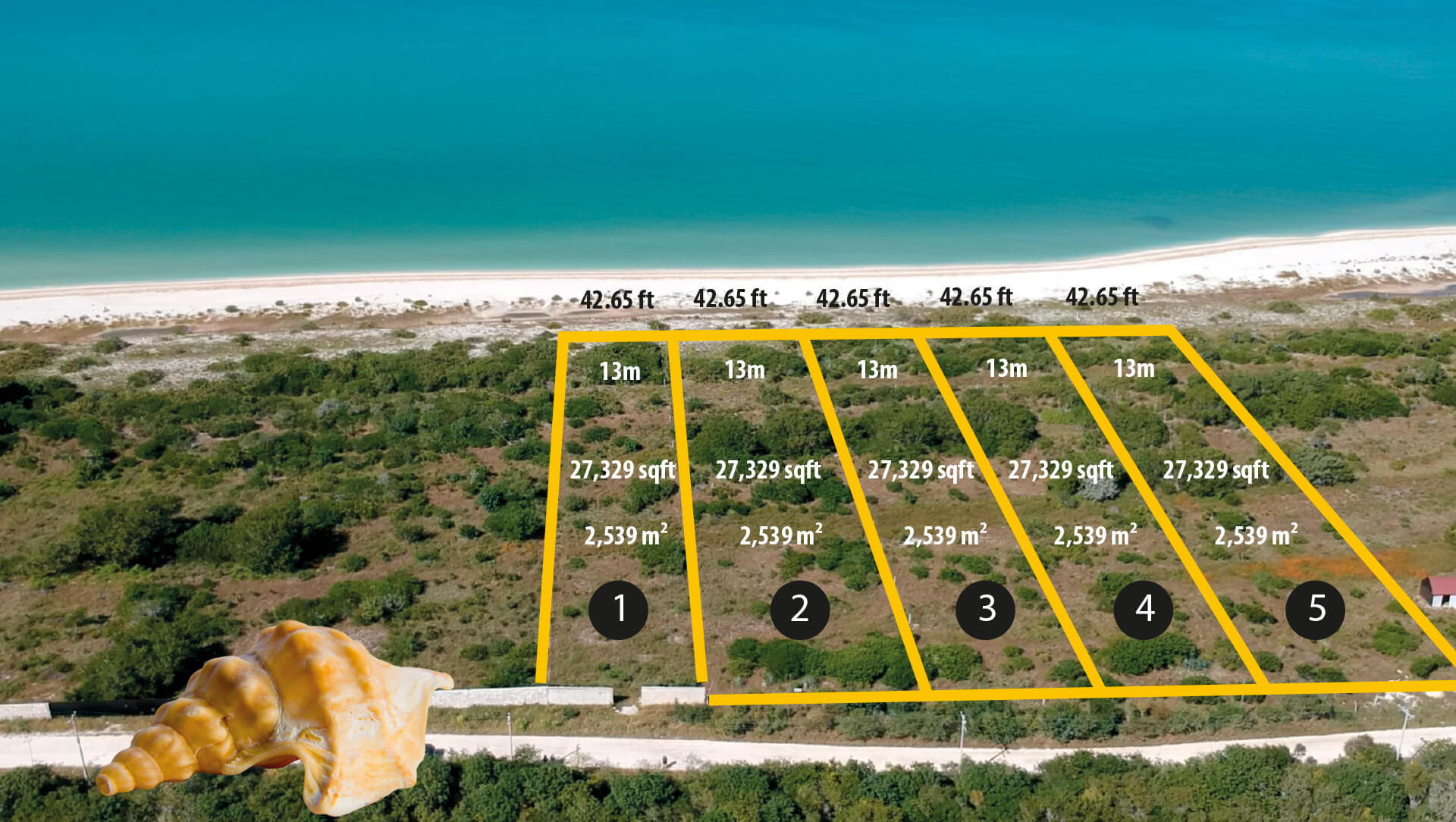 LOCATION & AMENITIES OF THE PROPERTY
The lots are located
1.9 miles from Downtown Celestun, Yucatan, Mexico.
52 miles from Merida International Airport (est. 1 hr and 10 minutes)
256 miles from Cancun International Airport (est. 4 hr and 30 minutes)
138 miles from Chichen Itza (est. 2 hr and 55 minutes)
Access via dirt road (paved road is at a distance of around 0.18 miles from the property)
There is access to CFE service (Electrical service company) and telephone lines on the back street
It's an ideal location for those who enjoy lonely quiet beaches, with no people, but close enough to have every service and product required.
Clear Title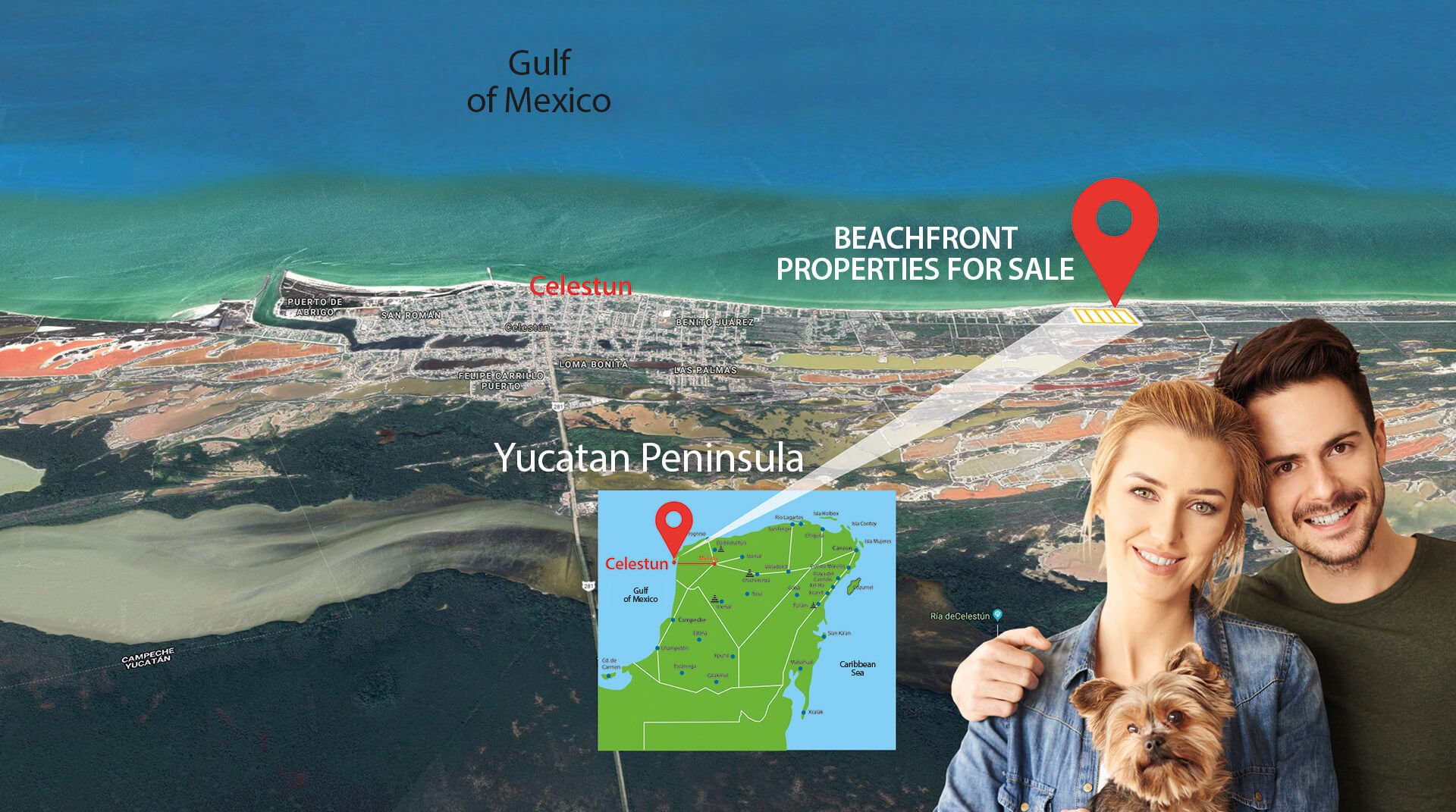 CELESTUN, YUCATAN, MEXICO
Eco-turistic paradise of the Yucatan state. Its exceptional landscape is part of the world heritage of the special reserve of the same name; with an area of 146,135 acres, and a length of over 13 miles, officially declared fauna refuge since 1979.
Among its natural attractions there are, on the east Baldiosera spring, where is possible to swim and scuba; there is also Cambay Spring, which is a waterhole and finally there is Tambor, with its principal attraction the Pink Flamingo, the only population in North America and it has the Celestun estuary as a feeding and rest space; Celestun flamingos are the pinkest in the world, due to the carotene concentration in the water. They can be observed in their natural ecosystem from boats guided by local townspeople.
On the east is the location of Rancho Real de Salinas, an old salt extraction emporium. There is also the extraordinary Tempeten petrified forest and Punta Ninum, where there are plenty of clams and miniature shrimp.
At the edge of the route there can be found a great diversity of flora and fauna of special beauty, migrating ducks from Canada that arrive to the estuary from December to March, great variety of fish, pelicans, herons, albatross and other water birds that inhabit in an ecosystem of low deciduous jungle and tropical savanna.
Here there can be observed 234 different species of mammals that inhabit the estuary, among the main species are the ocelot, jaguar, tigrillo and spider monkey, which are considered endangered species among with 3 types of sea turtles and two types of crocodile.
Its inhabitants have always dedicated themselves to fishing (mero [mere fish], cazón [dogfish], corvina [croaker], pompano, octopus and many others) and the salt industry.
19.3 miles north of Celestun, via a costal dirt road, is El Palmar, one of the most important ecological reserves, where migrating water birds live, like the Canadian duck, and is an ideal destination to practice ecotourism. Another appealing aspect is its huge lighthouse, considered the tallest in the whole state.
Celestun is located on the west shore of the Yucatan state, 67 miles from Merida and 76 miles from Progreso.
CONTACT
For more information contact
Alejandro Salazar: +52 999 302-0909
Jorge Carrillo: +52 999 121-1273
info@bienesraicesenyucatan.com
Disclaimer:
The property information is provided by the owner. Real Estate In Yucatan (Bienes Raíces en Yucatán) makes every effort to ensure the accuracy of this information, but is not responsible for omissions or errors. Prices are subject to change. The location of the property on the map is approximate